The Mission of Middletown Art Center is to provide art opportunities, art education, cultural enrichment, and ecological awareness, contributing to the social and economic well being of rural Lake County, CA.
Our goals are to:
Be a vibrant cultural hub in an underserved community
Inspire people of all ages, abilities, and backgrounds through creative exposure and expression
Bolster local quality of life, our economy and sustainability
Encourage dialog with nature
EcoArts of Lake County, DBA Middletown Art Center, is a 501(c)3 non-profit arts organization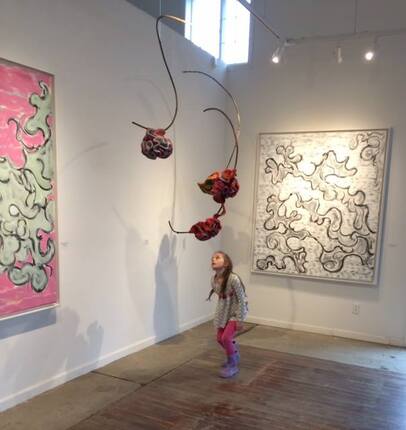 ---
The Middletown Art Center (MAC) opened in March 2015 to expand the scope of artistic offerings within the Middletown area of rural and underserved Lake County, California. MAC immediately became a cultural hub and successfully promoted several exhibits, classes and events that were well received and well attended. Then the Valley Fire occurred on September 12 of 2015. The third worst fire in California's history swept its way through South Lake County and destroyed over 2,000 homes and businesses. Thousands of people had to evacuate; the last residents returning after 14 days. The downtown was saved, and the MAC along with it. Four lives were lost.

Nine of the ten directors of MAC and EcoArts lost their homes and studios and are still building their personal lives. Community members were in shock and the trauma and loss was incalculable. MAC became a locus for folks to gather, to collect and distribute donations and to provide wi-fi while damaged communications infrastructure was repaired.

Art making and processing post-traumatic stress became very important and anyone who needed a safe place for unfettered creative expression was welcomed.

Many in the community were uninsured or underinsured and the MAC continues to subsidize art making and trauma processing to those who cannot afford it. Many parents used this service to give their children a nurturing creative place that facilitated healing.

The Middletown Art Center is now the flagship project of 501c3 EcoArts of Lake County. EcoArts, in partnership with the County of Lake, created an annual sculpture walk in the 107 acre Middletown Trailside Park in 2004. The park was utterly destroyed in the Valley Fire as along with the 13th annual sculpture walk artworks. Perhaps the park and walk will both rise again.

Today, the MAC hosts many compelling art exhibits, performances, community events and great classes to an appreciative community of artists and art lovers!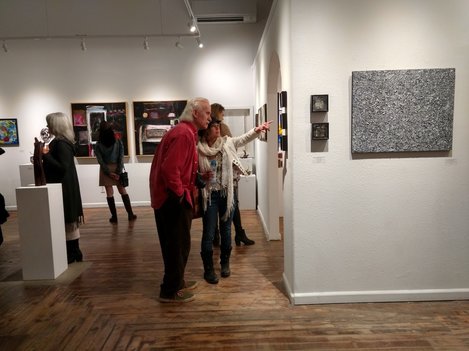 MAC is grateful for generous support of Lake County Rising Valley Fire Relief Fund, LARCA Fire Relief Fund, the Middletown Luncheon Club and the generosity of individuals and families near and far who have enabled us to expand our programs, provide scholarships to those in need, revitalize our facilities, and develop the MAC Sculpture Garden. Thank you!

---
---
---
---
---